The modern solutions
for banking and insurance companies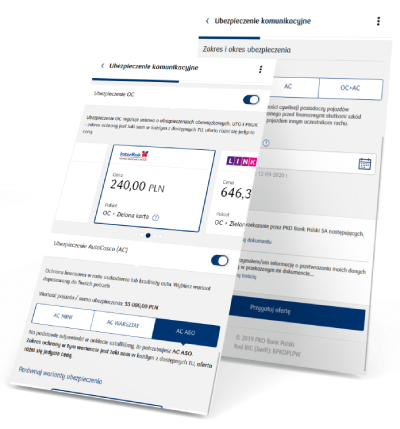 Sales and handling of insurance
Banking is increasingly consolidated with insurance companies in order to cross-sell their products. For this reason, solutions that are proven to be successful in selling and operating banking products can be transferred to the insurance products. This will make your customers appreciate your approach to selling and handling these products as much as in the case of e-banking and mobile banking. One of the elements that customers will appreciate when looking for an insurance offer is the possibility to compare the offers of various insurance companies cooperating with the bank.
Insurance sales support
Eximee's electronic forms solutions will unify your approach to insurance sales across multiple business and technology channels. Your customers will gain an omnichannel approach when filling in the applications - for example, they will be able to start filling in the mobile application and finish it on a computer. Customers will benefit from many improvements when filling in the application, such as downloading vehicle data from the registration number or scanning the QR code from the registration certificate.
You will gain time to bring new products to market faster by digitalizing and automating many processes and communication channels. Our solutions are designed for win-win situations, where both your bank and your customer are extremely satisfied with the quality of our solutions.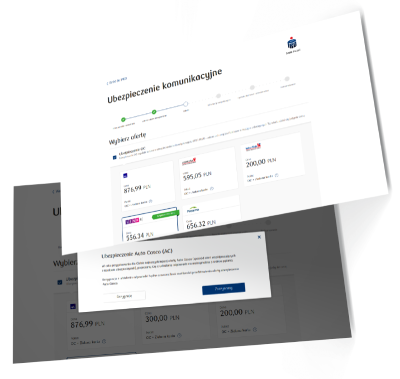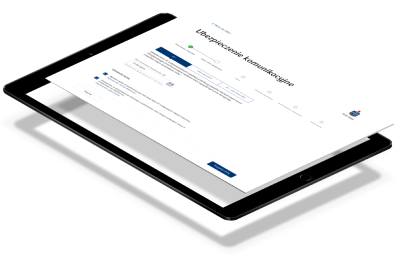 Handling of insurance change orders
Electronic submission of policy changes has never been so easy and intuitive for your customers. With our support, they receive the portal for submitting tens or even hundreds of orders and applications on their own. It all depends on how many and which facilities your customers need. Our self-service portal will provide them with a useful solution available 24/7/365. When filling in an application via the mobile channel, a great advantage for your customers will be the possibility to take pictures with their smartphone and upload them directly to the submitted application (e.g. reporting insurance claims).
Ongoing customer service
Some requests cannot be handled directly via self-service portal. For such situations we provide your customers with useful communication solutions in the omnichannel convention, including the Mail module, which is the central place of communication for them and the archive of previous contacts. Your efforts regarding the quality of customer experience will be positively received, because of the availability of e.g. secure exchange of documents or full transparency towards the customer.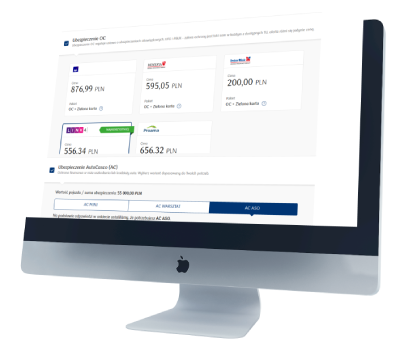 Do you have any questions?
Consdata S.A.
ul. Bolesława Krysiewicza 9/14
61-825 Poznań
Poland
tel. +48 61 41 51 000
email: sales@consdata.com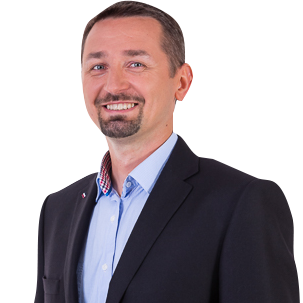 Tomasz Ampuła
Product Owner, Digital Transformation Expert
tel. +48 61 41 51 009
email: tampula@consdata.com