Digital onboarding in bank
The first step in the digitalization of sales
Positive first impression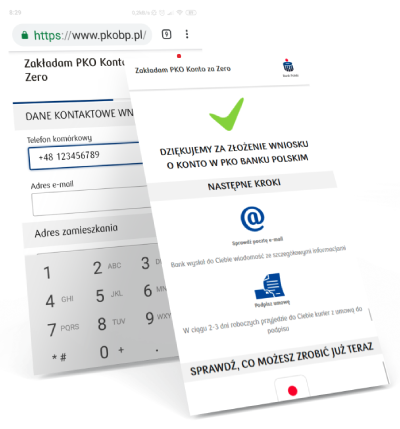 Effective customer acquisition
Your future customers will first of all appreciate the ergonomics, aesthetics and clarity of your applications forms.
Applications are tailored to the channels in which you make them available. All thanks to the use of appropriate components, as well as optimization of the process of creation and publication.
Customers will gain the omnichannel flexibility. Applications started on one device can be continued and finalized on another, as well as by call center consultants supporting your customers.
Less abandoned applications
Let your customers pause and return to completing the application at a convenient time on any device. Eximee Form allows the customer to save a partially completed application and return to filling it in without having to fill in the data already entered.
And if the customer abandons the application, his data is transferred to call center, so that it is possible to contact him through another channel.
Both mechanisms significantly increase the final conversion, reducing the number of abandoned forms.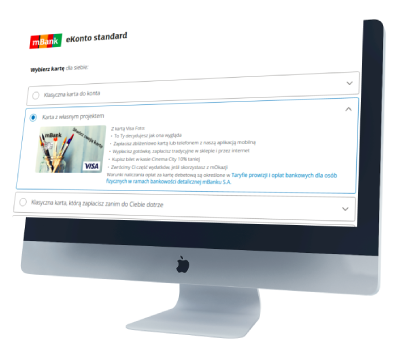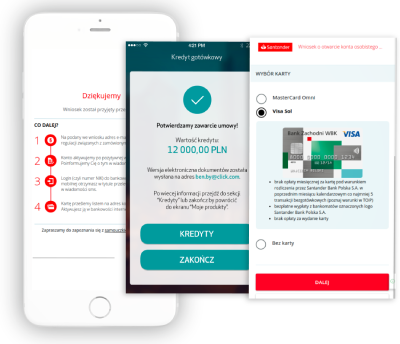 Rapid implementation of changes
Application forms designed by the eximee platform will be appreciated not only by your customers but also by your employees. Allow them to use a fully flexible tool that enables them to publish changes even in the daily cycle without the need for any software development work.
Your business analysts can design applications or their components using easy-to-use mechanisms. They also have access to previous versions at any time thanks to the built-in repository.
It is also possible to edit texts presented on applications, in particular the content of consents and declarations, without programming.
Effective business monitoring
You can control in real time the statistics of submitted applications divided into commenced and completed processes and compare them with historical values. You can also make and test changes. Thanks to this you will increase your sales.
Transparent detailed dashboards will tell you:
on which page (or field) most customers abandons the application

which controls cause the most validation errors

which changes in the different versions of the applications have an impact on the conversion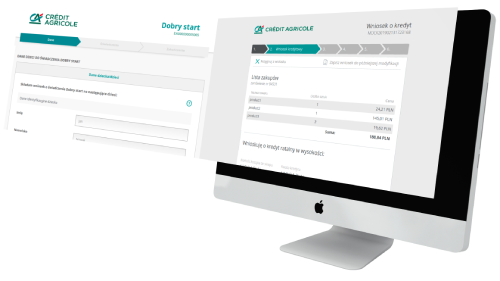 Do you have any questions?
Consdata S.A.
ul. Bolesława Krysiewicza 9/14
61-825 Poznań
Poland
tel. +48 61 41 51 000
email: sales@consdata.com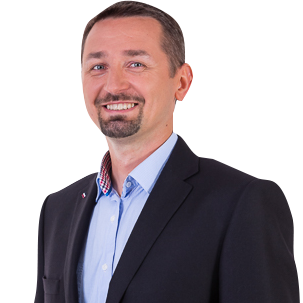 Tomasz Ampuła
Product Owner, Digital Transformation Expert
tel. +48 61 41 51 009
email: tampula@consdata.com