Retail banking in the omnichannel model
Digitalisation of online and mobile sales
The center of communication with the customer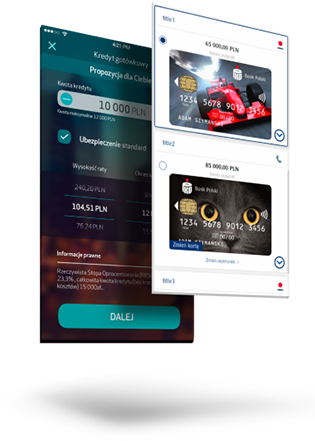 Acquiring new customers
In the Capgemini study the vast majority of senior bank executives (over 70%) stated that they are aware that the customer experience gained in other industries has a direct impact on Customer Expectations in banking.
With the participation of Consdata, the digital transformation of sales in your bank will pick up momentum. We will assure you that your customers:
will efficiently go through the onboarding process, with particular attention paid to opening a new account
will experience full banking omnichannel, gaining the freedom to fill in applications on any device (with the keeping of previously filled fields)
will be delighted with your professional and modern approach to new customers, which will gain you a group of new loyal brand ambassadors
How more will you further influence the level of conversion when acquiring new customers? You will do it thanks to flexible modifications in the shared application forms and processes, which will always be justified by constant monitoring of customer journey quality.
Sales digitalization
Customers want to be treated in the same way at any time, regardless of the contact channel or device used. With the eximee platform, you can give them the feeling of total banking omnichannelity. Publish dynamic sales applications in a consistent and standardized way across all channels:


e-banking

mobile banking

call center

mobile consultant

a consultant in the branch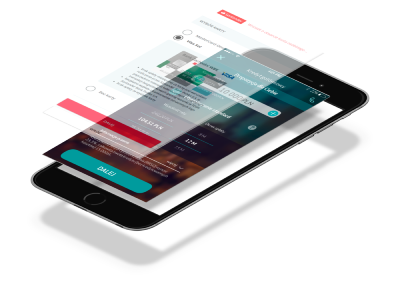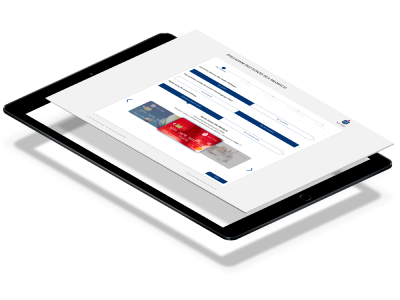 Digitization of customer service
The digital transformation of the bank is not only about sales, but also about customer service. Provide your customers with tools for independent handling of issues in e-banking or mobile banking. Thanks to the appropriate categorization, a fast search engine and omnichannel electronic forms, your customers will be able to solve their issues independently and fully digitally:
they submit post-sales orders

they order certificates

they can make a complaint

they have access to technical assistance
The Center of Communication with the customer
Customers expect efficient communication with bank employees. At the same time, they do not want to get lost in numerous received messages for inquiries or orders. That is why we offer a dedicated solution for e-banking and mobile banking, which provides the customer with the history of his or her communication with the bank and gives him or her access to current messages.
Your employees will appreciate the possibility of using departmental mailboxes, the possibility of sending mass communications and managing the entire communication with the customer from one place.
The communication channels you make available to your customers are also an important issue. The above-mentioned electronic portal is the basis for efficient communication. However, today's digital customers will particularly appreciate your efforts if you provide them with the possibility of audio and video communication via a web browser combined with the screen-sharing function.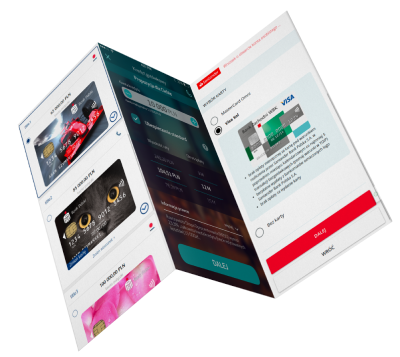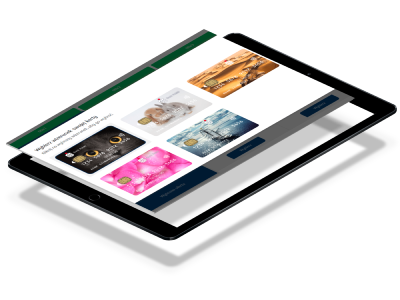 Unique personalization possibilities
According to the above-mentioned Capgemini report, as many as 25% more bank customers feel satisfied with the service if they experience proactive personalisation of the offer. You can implement PictureCard for your customers, for whom personalisation is an extremely important attribute of the offer. This solution enables the end customer to send to the bank, via a website or mobile application, any photo that will be an individual background for his or her credit card. This service is becoming increasingly popular, especially for younger customers, for whom a bank card may become not only a payment method but also a gadget.
Do you have any questions?
Consdata S.A.
ul. Bolesława Krysiewicza 9/14
61-825 Poznań
Poland
tel. +48 61 41 51 000
email: sales@consdata.com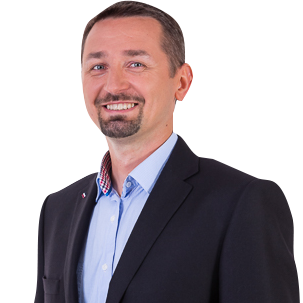 Tomasz Ampuła
Product Owner, Digital Transformation Expert
tel. +48 61 41 51 009
email: tampula@consdata.com