Electronic corporate banking
Simplicity of cross-border transactions
Maximum usability for your business customers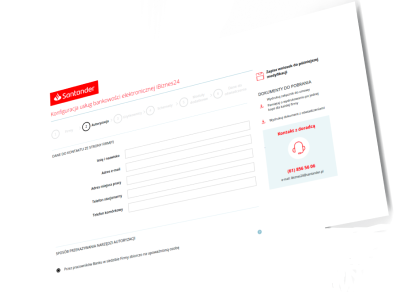 Electronic corporate banking
Electronic banking for corporate and institutional customers is definitely different from the traditional retail banking. You know it, but we also know it, because we have built our experience on a 10 year corporate banking project for the Polish subsidiary of the Santander Group. We have created one of the most extensive corporate banking platforms on the market, operating on one of the most technologically advanced markets in the world-wide banking. We are most pleased when we receive information about the fact that the companies using these solutions appreciate them very much. Now it's your turn! Provide your customers with a unique e-banking tool.
The fundamentals of Corporate and SME Banking
Your customers will appreciate the ability to safely and independently perform numerous various banking operations through a web browser. While creating our solutions, we have not forgotten about ergonomics of use and the visual sphere. So no matter how many different banking products and services you make available to your customers, they will be satisfied with the simplicity of use and the quality of User Experience.
Corporate banking should provide your customers with maximum usability and security at a time when many employees have to perform banking operations. You will do this by offering them a system with complex security features, including electronic signature or flexible access management. You will ensure the usefulness for your customers by delivering to them a solution which supports teamwork, work in multiple windows in parallel, as well as an advanced reporting system containing already prepared reports and the possibility of creating new, fully personalized ones.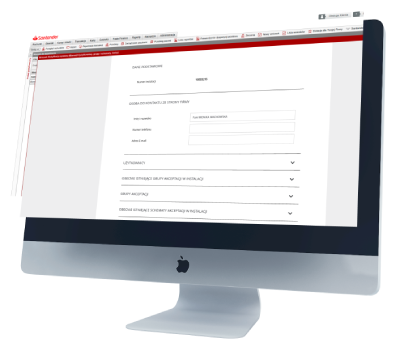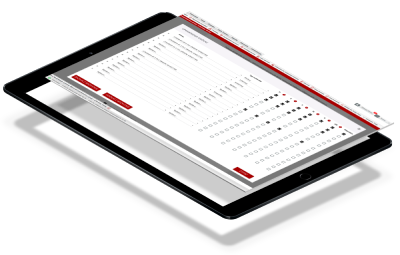 Onbarding for corporate clients
It could be almost unrealistic to create an ergonomic application for the opening of electronic corporate banking. After all, the amount of data that the customer has to enter is much greater than in the case of onboarding in retail banking. However, with Consdata's participation, you will create applications that will allow you to deliver the full required data set to you, while ensuring a high level of UX. Our solution working on the Polish market is a record holder when it comes to onboarding applications, in terms of the amount of data it processes. Customers can specify in application:
configuration of companies, users, acceptance schemes, acceptance groups, rights and permissions

access to banking services such as cash module or file transfer for individual users

possibility of preparing printouts with statements for users
Corporate self-service portal
Corporate customers, just like individuals, need a convenient way to submit orders on their own. For this reason, corporate e-banking can be powered by our eximee platform, and thanks to it, a corporate self-service portal can be launched. Our previous implementations have shown great value for corporate clients when they could make more than 30 different orders. These relate to accounts, deposits, loans, changes in the configuration of accesses, as well as authorization tools, cards or ordering service visits. The self-service portal operating scheme allows to save an unfinished application and return to it even by another user. It is also possible to use a previously designed acceptance scheme. On the bank's side, the component structure of applications, which allows creating new orders on one's own without programming skills, is a significant facilitation when creating and publishing new orders.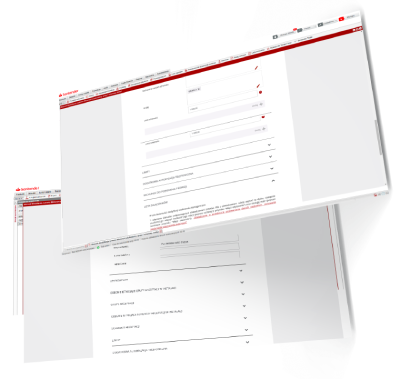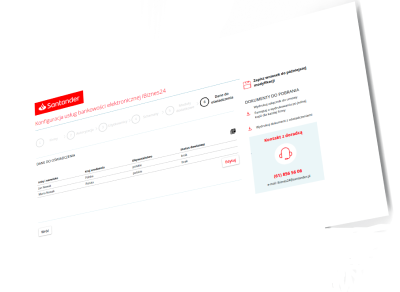 Do your clients need even more functions?
With the support of corporate banking provided by Consdata, there are practically no limitations to the development of the functionality of your system. You will always be able to make available to the clients the solutions they expect. You will provide them with these solutions thanks to the possibility of integration with the banking systems.
Do you have any questions?
Consdata S.A.
ul. Bolesława Krysiewicza 9/14
61-825 Poznań
Poland
tel. +48 61 41 51 000
email: sales@consdata.com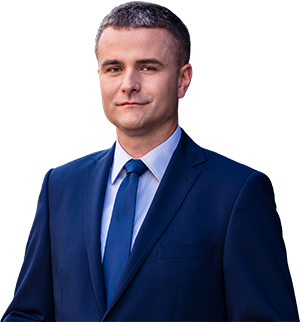 Maciej Ulaszewski
Digital Transformation Expert & Co-Founder
tel. +48 783 383 153
email: mulaszewski@consdata.com