Ready-made applications on the eximee platform
Compliance with government guidelines
Example: Integration with Polish government services
Business Challenges
Design and implementation of a ready-made solution to handle the applications of the Family 500+ and Good Start 300+ projects in accordance with the requirements of ZUS (national Social Insurance Institution)

Solution
Based on the eximee™ platform, we have created a solution for comprehensive handling of the 500+ Family and 300+ Good Start applications submitted via e-banking. The work included the creation of a convenient electronic form for customers, enabling them to submit applications in one of the two allowed modes and ensure functionality in compliance with the requirements of Polish Social Insurance Institution (ZUS). It was necessary to develop integration with the government API and integration with various e-banking systems used in individual banks. The application form is dedicated to bank customers who have opened accounts with banks in a way that undeniably confirms their identity.
Delivery time: 2.5 months
Implementations
Santander, mBank, Credit Agricole, Bank BPS (BPS Bank Union), Bank SGB (SGB Bank Union)
Do you have any questions?
Consdata S.A.
ul. Bolesława Krysiewicza 9/14
61-825 Poznań
Poland
tel. +48 61 41 51 000
email: sales@consdata.com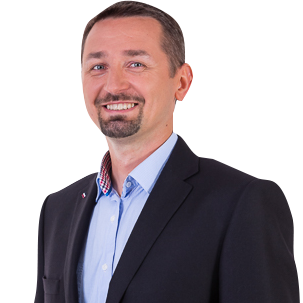 Tomasz Ampuła
Product Owner, Digital Transformation Expert
tel. +48 61 41 51 009
email: tampula@consdata.com